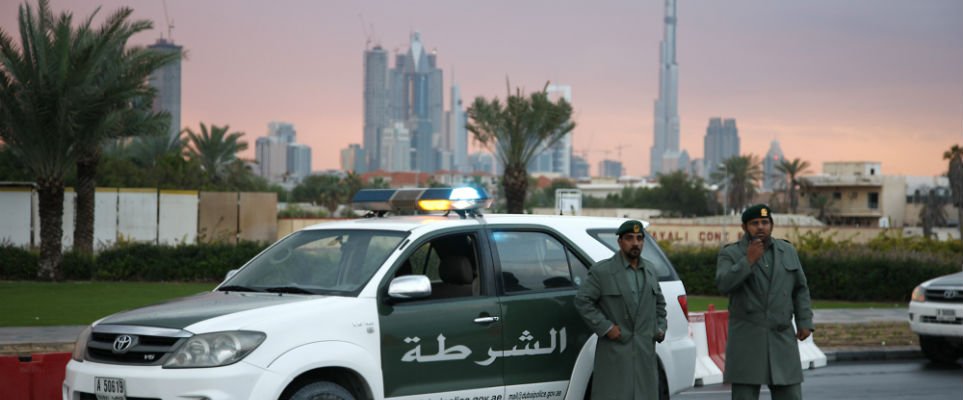 Get a traffic accident report in less than 2 minutes via SMS. The Dubai Police always surprises us with the smartest ideas in the gulf, but this one proves to be very intelligent and helpful for Dubai motorists.
Dubai Police App (Android and IOS) features "Report Traffic Accident" tab in the 'Favorites' section. Once you initiate the traffic accident reporting and follow some simple instruction on the screen, you will get an instant traffic accident report to your mobile. You will still get the RTA Fines and Dubai Police Traffic Fines if it's applicable in your case.
What a great way to save everyone's time and reduce the traffic congestion by clearing the accidental cars back on track in no time.
In Favorites section, slide to find "Report Traffic Accident" icon
Click on the icon and initiate report an accident anywhere within Dubai
App will automatically pickup your location and also show you the nearest police station
If any involved party is not agreeing to their fault – call the police
If any party sustains any injury, minor or major – call the police
If there are no injuries and a party admits their fault then you can report it through Dubai Police app
In the next step take the picture of your car damage and other car's damage within the app
Enter both the car details, driver details, mobile number, email address and submit
Both the drivers will receive an instant SMS with a link to download their Green / Red accident report paper
Thats it! In less than 2 minutes you will get your accident report. No more waiting for the Dubai Police, no more creating hassle and traffic for the other users!
What other tricks and news do you know about Dubai? Leave a comment..